That's right, at Palapon Weight Loss Camp & Fitness Retreat in Hua Hin, Thailand we accept Bitcoin!
We are a forward thinking business that continually strives to offer the best possible service to our clients. We embrace the latest developments in the health, fitness and technology industries and apply them where we think our clients will benefit the most.
Outstanding Weight Loss Results
This lovely gentleman asked Palapon for help to lose weight and get fit, but he wanted to pay by Bitcoin, so we set up a secure wallet and he booked his 12 week program.
As you can see the results are amazing: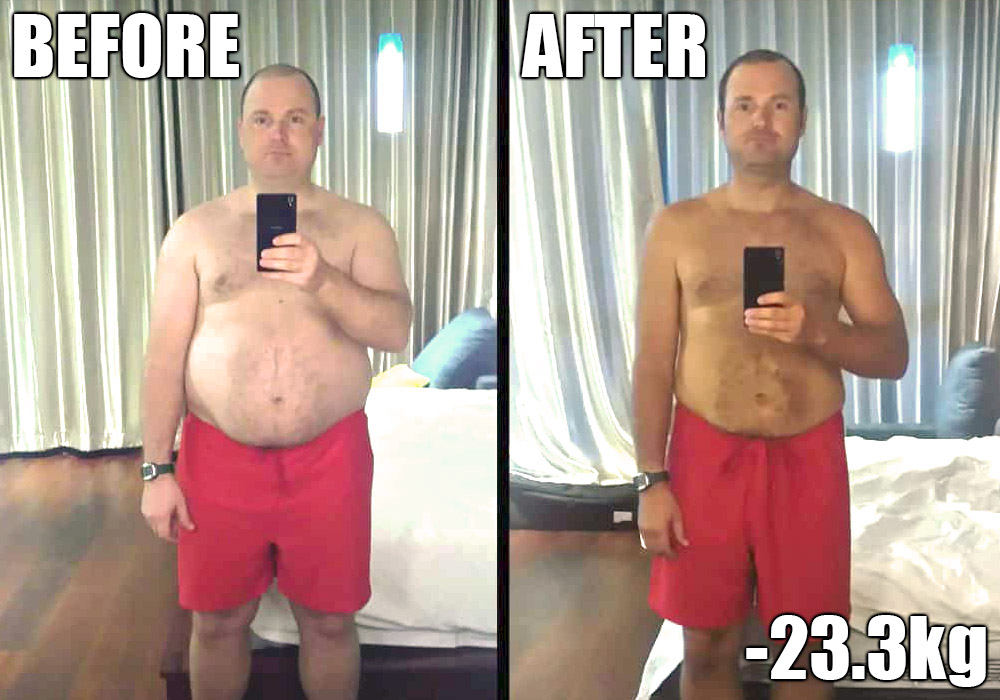 In just 12 weeks he completely transformed from being at serious risk with his health to looking and feeling much healthier. He lost a staggering 23.3kg and reduced his visceral fat rating by 50%!!
The results speak for themselves and show you exactly what you can achieve with the right exercise regime tailored to your needs, correct nutrition and motivation from the Palapon team of personal trainers.
Read his full story, results and work out schedule.
Book your fully personalized Weight Loss or Fitness Program today and pay with Bitcoin! Contact us to check availability.