Location - Hua Hin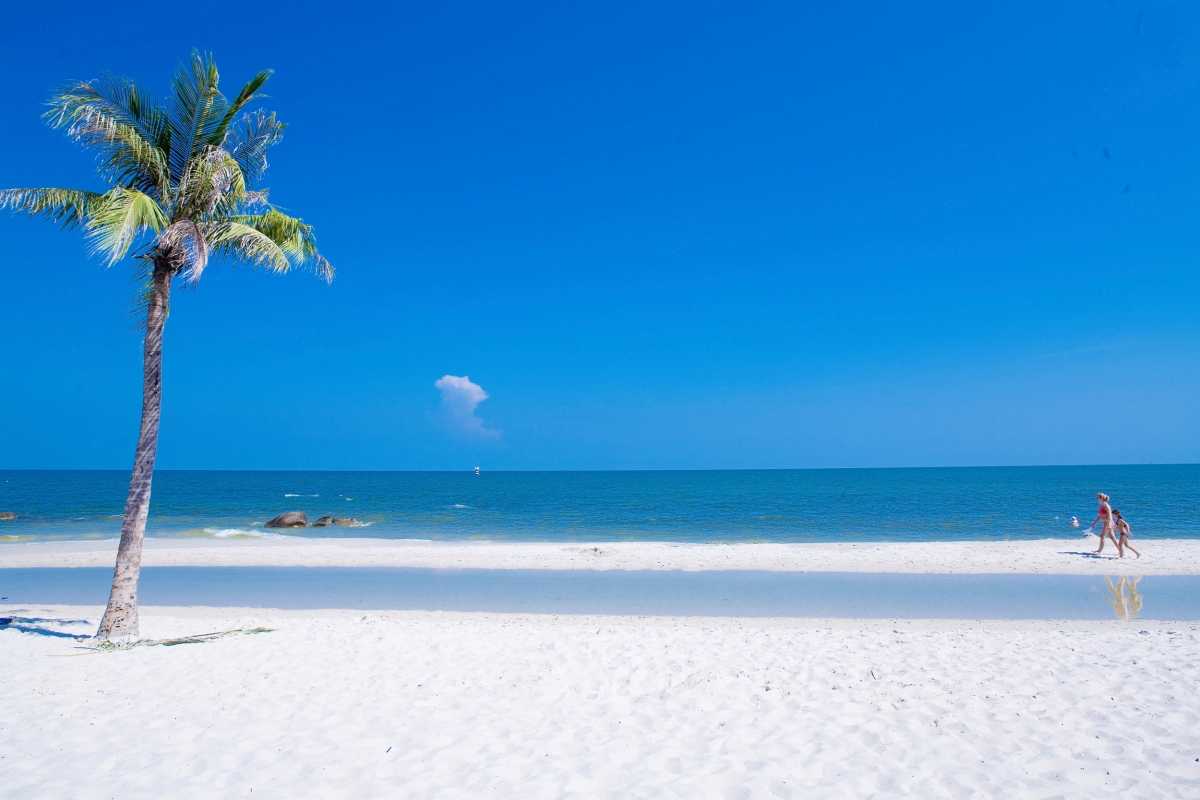 Hua Hin, one of Thailand's premier beach resort towns on the Gulf of Thailand, is less than 200 km south of Bangkok, making it one of the most popular weekend getaway destinations for city residents.
Hua Hin is well known for having some of the finest golf courses in Thailand, as well as some of the most renowned resorts and destination spas in the world
This is home to the King of Thailand's summer palace and many of Thailand's high society holidays here. Hua Hin has lively mix of restaurants, markets, shopping and a very long beach to enjoy. As we are only a few minutes from Hua Hin it means there are lots of ways to pass the time in the evenings and on Sundays (your day off from training).
Our peaceful camp is nestled in beautiful tropical gardens and situated in the fishing village of Khao Takiab, Thailand. Being so close to nature and beach it is the perfect location to relax after a day of exercise.
Well, if it's good enough for The Royal family.
But if you need further convincing here are a few of the local attractions/activities.
Cicada Market
Vana Nava Jungle Waterpark
Hua Hin Beach
Suan Son Beach
Sai Noi Beach
Hua Hin Night Bazar
Market Village Shopping Mall
Blueport Resort Mall
Baan Sillapin Artist Village
Floating Market
7 Kings of Siam Statues
Thai Silk Village
Thai Boxing Fight Nights
and much more
We hope to see you soon.